The Big 5 International Building & Construction Show in Dubai: Our Spectacular Exhibition Featuring Innovative Solutions for the Future of Construction and Design
Publish Date: 12th December 2022, Monday
At The Big 5 International Building & Construction Show in Dubai, we had a great experience exhibiting our water pumps, water motors, EV chargers, valves, and solar solutions. Our team was delighted to showcase our products to new customers and partners at the show.
We were proud to be one of the few companies showcasing green technology solutions for sustainable construction and development. Our booth was located near the main entrance, which allowed us to get maximum visibility from those entering the show.
We showcased the latest technologies in water pumps, water motors and valves that are designed to provide efficient solutions for building construction projects across different industries. Our EV chargers were also on display with industry-leading charging speed and safety features. We also presented our solar solutions which harness the power of the sun for an unlimited supply of clean energy.
The Show was a great success for us at, not only did we make many new invaluable contacts but also established strong relationships with existing customers as well. Attending such events not only gives us a platform to promote our business but also provides opportunities for innovation by learning from other experts in the field.
Overall, The Big 5 International Building & Construction Show was a highly successful event for us as we got to meet potential partners while promoting our brand across Dubai's top businesses and media outlets. We look forward to participating in similar events next year!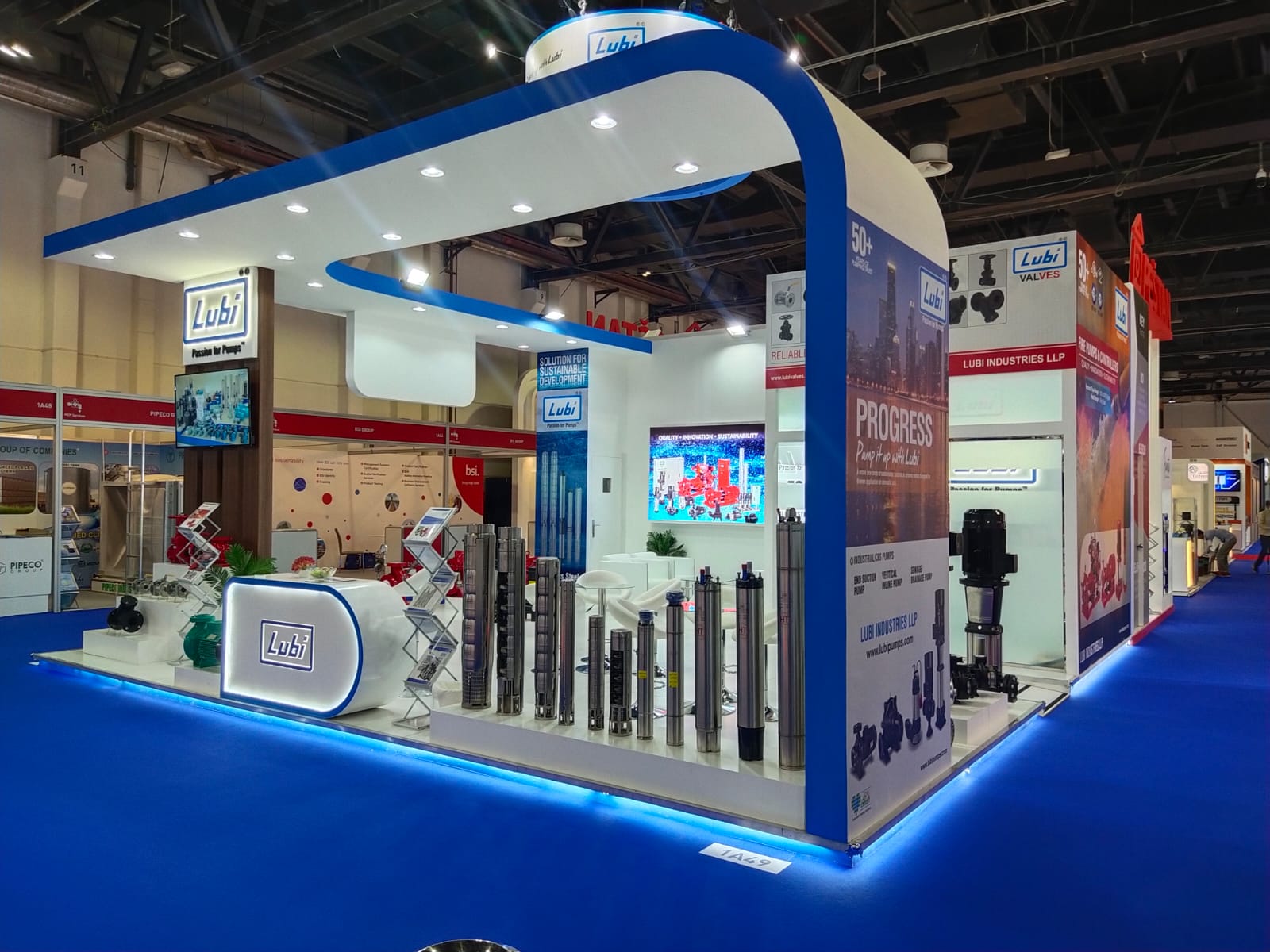 LUBI Industries LLP exhibiting @ The Big 5 International Building & Construction Show 2022 on 5th-8th Dec 2022 at Dubai World Trade Centre, Dubai
Publish Date: 2nd December 2022, Friday
We are delighted to announce that we will be taking part in The Big 5 International Building & Construction Show located in Dubai at the Dubai World Trade Center, from 5th to 8th December, 2022. Our stand is 1A49 and is located in Hall 1.
This event presents an incredible opportunity for us to showcase our high-quality products and share with industry professionals the innovative solutions that our team has developed. We have been working hard over the past few months designing new features and functionalities for our products that we hope will benefit both businesses and consumers alike. We are eager to meet other industry experts and discuss further how we can collaborate on projects together.
The expo is filled with a diverse range of events that cover everything related to building materials, hardware equipment, green buildings, contracting services, smart homes, utilities and more. This is an ideal platform for companies like ours looking to make real connections in the construction industry. With our expansive product line up available for demonstration at the show floor, visitors can come to experience first-hand the quality of what we offer.
As one of the foremost suppliers of building and construction equipment, it is important for us to stay up-to-date on the latest developments in the industry. As such, attending exhibitions like The Big 5 allows us to keep pace with global trends while also connecting with industry professionals from around the world.
We look forward to getting feedback on our newest innovations straight from industry professionals as well as meeting potential partners who could benefit from working with us. Make sure you mark your calendars now as this is one event you don't want to miss out on!