LUBI EV Solutions' Successful Participation at The Smarter E India 2022: A Journey Towards Sustainable Power Solutions
Publish Date: 12th December 2022, Monday
It was an incredible experience exhibiting at the Smarter e India exhibition in Gandhinagar. We were able to show off our EV chargers and demonstrate to many visitors the forward-thinking technology that we are bringing to the industry. Our booth was filled with people throughout the duration of the event, allowing us to speak with a variety of potential customers and enthusiasts who were interested in learning more about what we had to offer.
The highlight of our time at the exhibition was meeting some of the most influential players in the EV industry. Being able to gain their insights and establish relationships with them has been extremely beneficial for us. Additionally, we had a chance to collaborate with other exhibitors, which allowed us to share ideas and resources about EV charging solutions.
Overall, our presence at this event has resulted in a large number of leads that we have been following up on and have built upon since then. We also organized several presentations during our time there, wherein we shared technical information about our products, as well as their benefits in comparison to other market offerings. This enabled us to create further awareness among those attending and generated more interest in our products overall.
We are grateful for having participated in such an inspiring event like Smarter e India, where we were able not just showcase what we do but also learn from others present there and make meaningful connections that will benefit both ourselves and those around us going forward!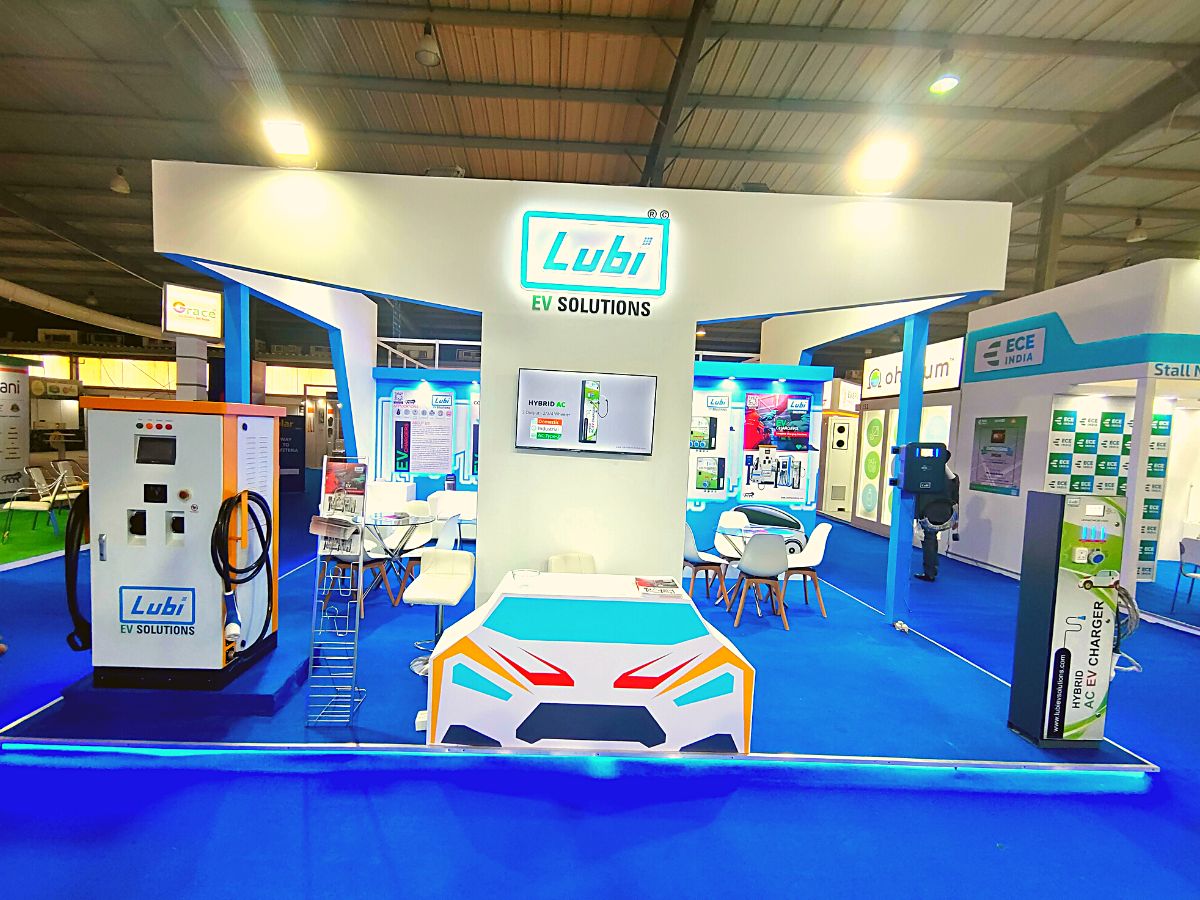 LUBI EV Solutions exhibiting @ The Smarter E India 2022 on 7th-9th Dec 2022 at the Helipad Exhibition Centre, Gandhinagar, Gujarat
Publish Date: 5th December 2022, Monday
We would like to invite you to visit our stall I-165 (Hall-2) @ The Smarter E India 2022 during 7th-9th Dec 2022 at Helipad Exhibition Centre, Gandhinagar, Gujarat.
Lubi EV Solutions is the e-vehicle supply equipment arm of Lubi Industries LLP. It was established in 1965 and is one of the leading manufacturing companies in India with business verticals across embedded and power electronics, solar energy, industrial automation, pumping systems, and electric motors.
Lubi EV Solutions currently offers a full range of energy efficient Electric Vehicle Chargers including AC Chargers, DC Chargers and Combination Chargers as per Indian and International standards like CCS2, CHAdeMO, GB/T, etc. We also offer central management system (CMS) software solutions to operate and monitor charger networks. For Lubi's EV segment products, you may visit on www.lubievsolutions.com/products
For your reference, i have attached our full product profile. We have an entire range of EV chargers in our basket, and we can connect with any CMS with OCPP protocol
These comprehensive EV charging solutions are able to fulfill the needs for various applications such as commercial parking, corporate buildings, fleet operations, and residential buildings.
Do visit our stall for live product look and feel, also please do not hesitate to ask if you need any details.