Lubi Pumps Coimbatore
Our Coimbatore branch caters to 33 districts of Tamil Nadu. It is a tough market with small farms, harsh weather, and frequent power fluctuations. But our products have fared very well due to our special design available only in Karnataka and Tamil Nadu. Below are some of our branch highlights:
120+ Authorised dealer network
500+ channel partners
22 Authorised service centres
We have solid models across various product categories developed solely for 3PH/2PH operating condition in Tamil Nadu
8000 square feet warehouse to ensure smooth product supply
We make every product in-house - "Made in India"
Stainless Steel pumps range up to 2000 ft.
As a policy, we do not promote Noryl pumps after 1000 feet. Water quality degrades rapidly after 800 feet and water yield is also less increasing the chances of dry running and other mechanical failures. These factors lead to high maintenance of Noryl pump-sets in the medium term of 1 – 4 years.
To find a nearest channel partner, just click on the inquiry phone number on the left and our team from Coimbatore branch will assist you.
To find the nearest service centre or register a service complain, please call on the service number on the left.
Time is important, so if you are in a queue while on service support number, you will have the option to opt for call back feature.
If you have any suggestion for improvement, please send us a mail at [email protected]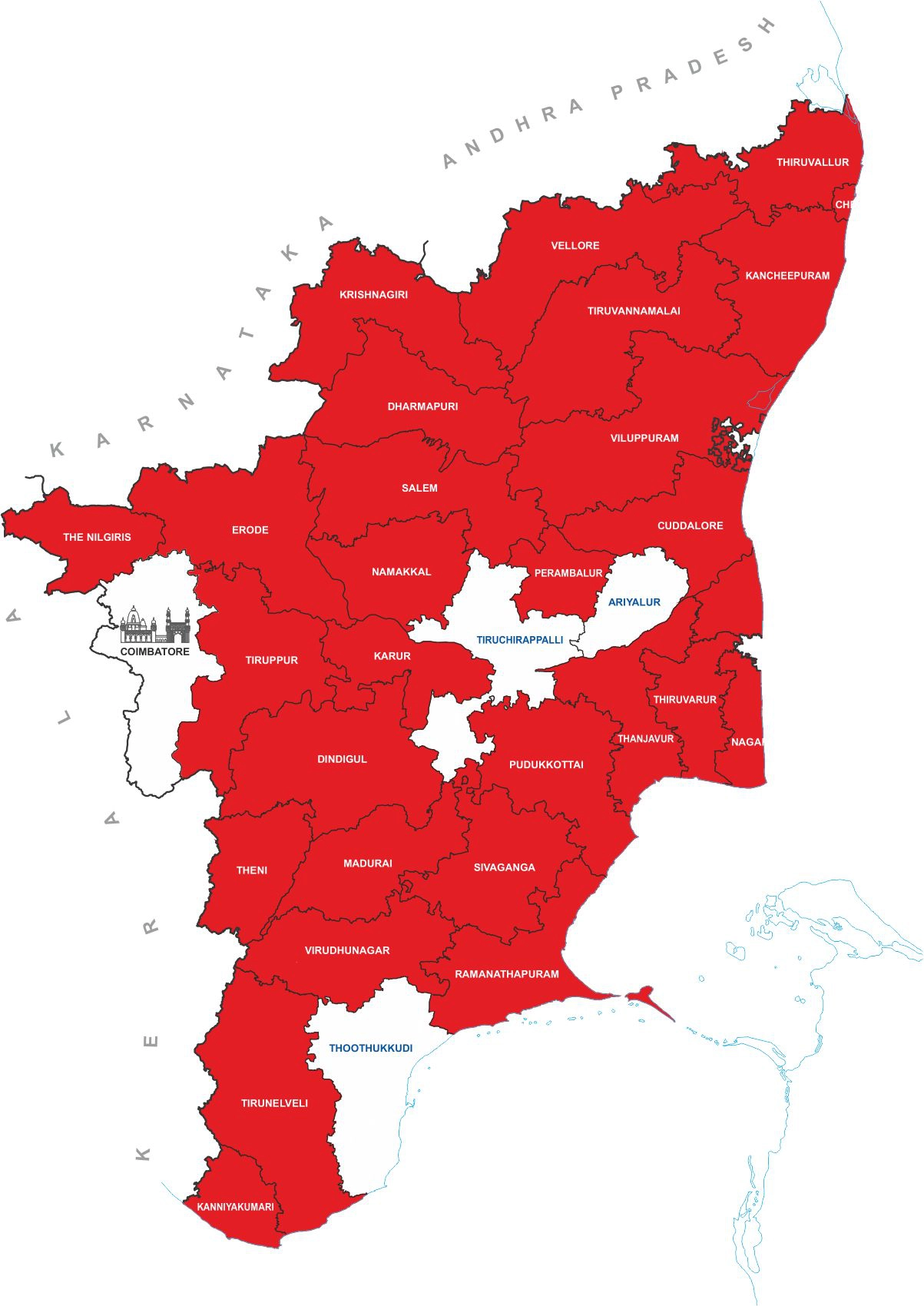 Corporate Office
S.F No 514/7,Pothiyam Palayam Road,Arasur Village, Coimbatore-641407, Tamilnadu, India