About Lubi Rajkot
Established in the year 2021, with the aim of providing Our Saurashtra customers with the best possible pumping solution. Lubi Rajkot is dedicated to providing high-quality products and excellent customer service. We offer a wide range of pumps for all industries and applications, including domestic, industrial, irrigation, and agricultural. We have a team of experienced engineers who can help identify the best pump for every customer's needs. Our team of highly skilled and experienced engineers are committed to providing our customers with the best possible service and support. With over 50 years of experience of Lubi in the pump industry, Lubi Pump Rajkot is the source of quality pumps in Saurashtra. We would like to share some of our branch highlights below
We serve 10+ districts in the Saurashtra region.
We have a strong 42+ authorized dealer network and 125+ retail channel partners.
We have more than 35 authorized service centers.
The most popular models in Saurashtra are our higher HP induction motors, which can be available instantly from the branch.
Our high-quality submersible pumps are eligible for the government's RKVY subsidy scheme, which means they will be priced affordably.
We have a wide range of 60 ft head submersible pumps that are ideal for the Saurashtra region.
The branch is located at Ruda Transport Nagar, in a strategic location with easy transportation access.
To ensure that customer's order is delivered as soon as possible, we offer same-day shipping within the Saurashtra region.
We take pride in the fact that our pumps are used by some of India's biggest companies and government programs. some examples include Aditya Birla Ltd. Veraval, Reliance Industries Limited (RIL), Jamnagar. The company also provides pump sets for the Pradhan Mantri Avas scheme.
To find a nearest channel partner, just click on the inquiry phone number on the left and our team from Rajkot branch will assist you.

To find the nearest service center or register a service complain, please call on the service number on the left.

Time is important, so if you are in a queue while on service support number, you will have the option to opt for call back feature.

If you have any suggestion for improvement, please send us a mail at [email protected]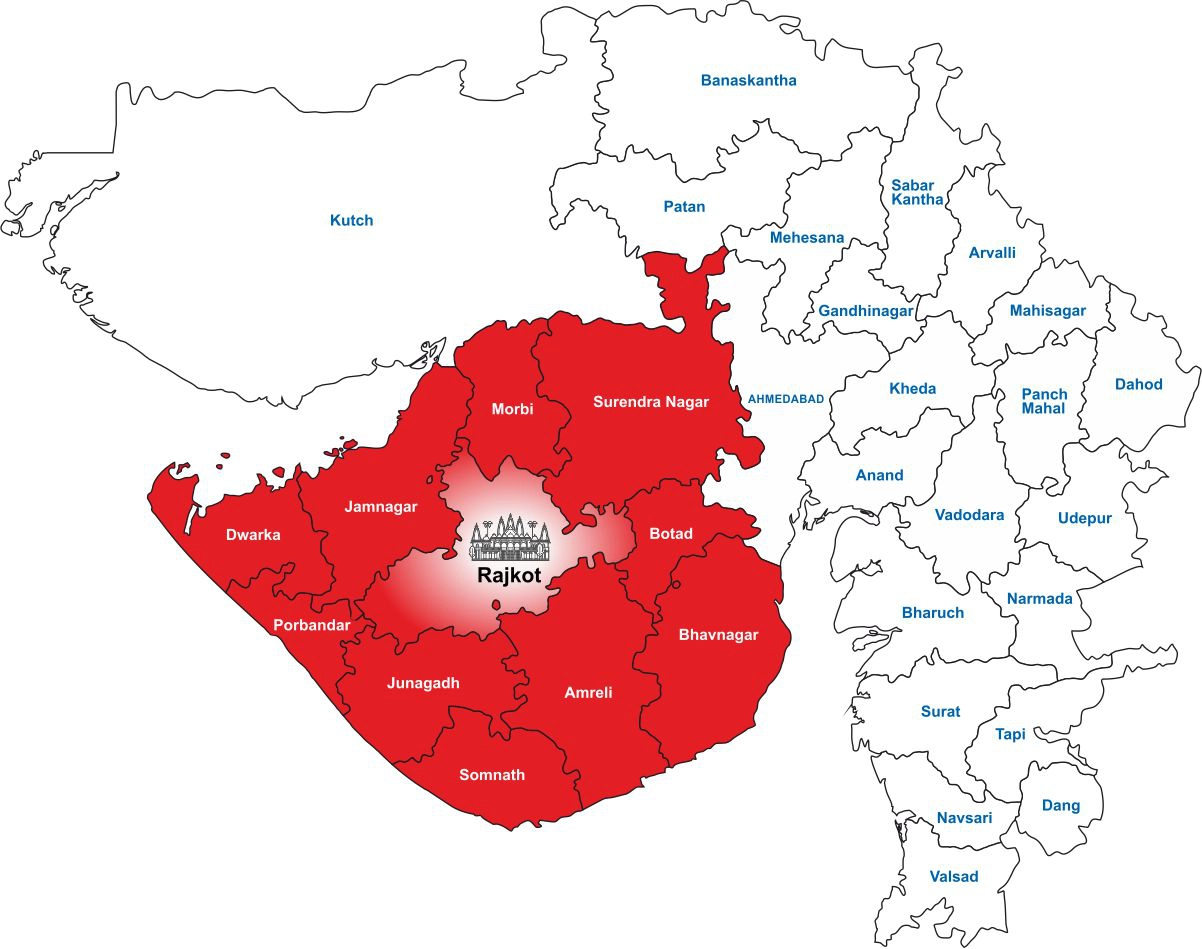 Corporate Office
246, Near Saat Hanumanji Temple, Ruda Transport Nagar, Navagam, Rajkot, Gujarat 360003